» 612.730.9073 » jaynen@bodyworksstudiomn.com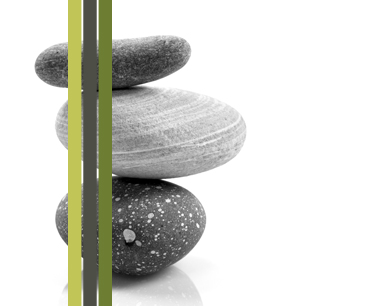 Welcome
Body Works Studio is designed to provide a tranquil environment to receive your personalized therapeutic bodywork or treatment specific facial. At Body Works Studio, all sessions are customized for the individual guest while providing a range of treatment options to maintain your health and well being.
We are located within a fitness environment, which provides an excellent opportunity for continuation of care, whether you have specific athletic training goals or increasing overall fitness.
Our goal is to create a partnership and provide the resources to educate and empower each guest to reach optimal health. Our practitioners are experienced, have advanced training and are well versed in many modalities.
Click here to see available appointments and treatment options.
» 612.730.9073 » jaynen@bodyworksstudiomn.com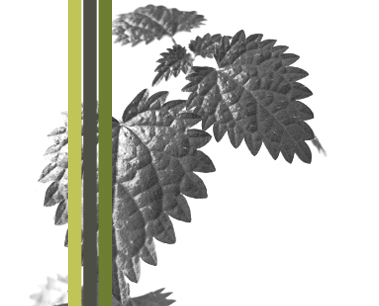 News
06/17/2013 - Introducing Run-Ga!
As many of you are aware, I became a certified running coach last fall. This spring I earned my yoga instructor certification. My goal was to combine running with yoga to help reduce injuries and keep us running for longer. I came up with Run-Ga.
As a massage therapist, I treat many clients with athletic injuries. I also have had a few injuries along the way and have found yoga to be a great way to extend my running career.
In April of this year I ran the Boston Marathon and was in the finishing area when the blasts went off. I think about what could have happened if I had taken that potty break or stopped to walk Heartbreak Hill. I am blessed that I was unharmed. This was indeed a tragic event. My goal is to give back to all those who were affected by the blasts and raise money for The One Fund.
Join me!
Thursday June 20th & 27th, July 11th & 18th
Pellicano Endurance Coaching
Run/walk at 6pm followed by Yoga at 7pm
Donations requested for The Boston One Fund.
Please bring a yoga mat, water bottle, block or strap if needed. Participants are welcome to join one or both sessions. All levels are welcome.
Sign up at www.bodyworksstudiomn.com
OR
contact Jayne at jaynen@bodyworksstudiomn.com
Spread the word - It's gonna be FUN!

11/26/2012 - Dear Friends and Clients,
It has been a busy, successful year at Bodyworks Studio. What a great opportunity for personal growth. Since I opened the studio in June 2011, I have been blessed with clients new and old. Your loyalty and referrals are greatly appreciated.

Exciting things are happening at Bodyworks Studio. I am currently enrolled in a nine month yoga and Ayurvedic medicine program which I believe will be very beneficial in integrating home care regimes with treatment protocols. As many of you know, one of my passions is running. I am now an RRCA certified running coach and I'm looking forward to rolling out a run/walk club with yoga stretch next year!

On December 6th, I am taking my second journey to Thailand to continue the study of Thai Bodywork. The last time I trained with Master Piechest Boonthumme. I came home with greater intuition and honed skills. I hope this trip will be as fruitful. I return to the studio on December 24th.

If you need care or treatment in my absence, please contact me. I will have a practitioner operating out of the studio part time and will be able to address your needs.

Should you need help with scheduling or holiday gift cards, you may reach me by email. Please visit my website where you can purchase gift cards and email them directly to the recipient. If you prefer a more traditional card, the office will be open with limited hours for pick up or I can have them mailed directly to you. I also have some great gift ideas!

May your New Year be blessed with love, health and laughter!

Sincerely yours,
Jayne Nemeth

11/26/2011 - We have been open a couple of months now and things are going really well! Thank you for your continued support as we go through some final improvements. We have changed the entrance and due to new requirements by the City the awning has been removed. We are located inside Pellicano Endurance Coaching where we have access to a shower and lockers for your convenience.
When you check out the services available you may wonder what is the correct treatment choice for you since there are many options. Our suggestion is to book a European Facial or a Traditional 60 massage and make a note in the file that you would like to discuss the treatment choices with your therapist.
We are thrilled that you have chosen Bodyworks Studio for your care and look forward to continuing our relationship. In good heath,
Jayne - Bodyworks Studio.

06/13/2011 - We are proud to announce the opening of Body Works Studio! Check out the menu of offerings and schedule your appointment soon. We will have limited openings listed until the end of June but feel to contact Jayne via email should you have a specific request. Since many of you have been concerned about finding the location a google map has been added for your convenience and street signs are on order. We have made the surrounding very comfortable and welcoming and of course your service will be special as always!

» 612.730.9073 » jaynen@bodyworksstudiomn.com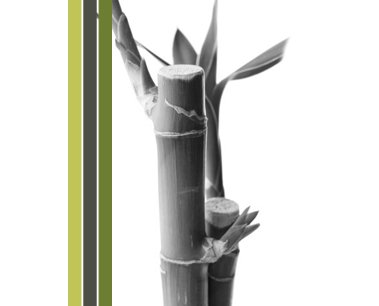 About me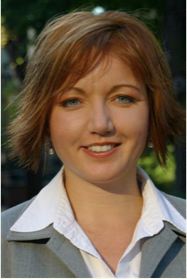 Jayne Nemeth was born and raised near Cambridge, England. She was drawn to biology, nutrition and chemistry, so it was no surprise when Jayne followed the path of esthetics and massage. Jayne received her certifications at the prestigious Cambridge School of Beauty Therapy. After graduation, she was hired to set up and run a spa and salon in Cambridge, which gave her the opportunity to combine business experience with technical skills.
Jayne moved to America in 1993 and eventually settled in Minnesota. Her journey led her to one of the most respected spas in Minnesota. As the Spa Director of Spalon Montage, she was responsible for hiring and training the estheticians and massage therapists at multiple locations. Jayne also maintained an active, successful massage and esthetics practice.
In 2008, Jayne was named the National Educator for Spa Services at LifeSpa | Lifetime Fitness. She created the Service Menu and training protocols for all of LifeSpa's massage and esthetic locations. As a LifeSpa Master Technician, Jayne continued her esthetics and massage practice. She earned the Lifetime Fitness Artistry Award for Massage in 2009 & 2010. The coveted Artistry Award is given only to the top LifeSpa technicians in the entire country.
» 612.730.9073 » jaynen@bodyworksstudiomn.com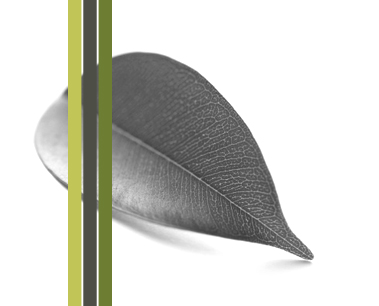 Menu of Services
Facials:
After an consultation all facials are customized for your specific concerns and skin conditions.
AHA Facial: $95- 60 minutes
This facial incorporates a Alpha Hydroxy Acid Peel to work on skin texture and tone. We focus on deep pore cleaning in addition to relaxation massage. If you need to brighten pigmentation issues this is the facial for you!
AHA Express: $50 - 30 minutes
This treatment peel is recommended in a series of 6 for optimal results.
European: $90 - 60 minutes
This is the best choice for your first facial and monthly maintenance. It includes deep cleansing, exfoliation, extractions and lots of massage.
European Deluxe: $125 - 90 minutes
You get the European and the addition of a back massage for the ultimate in relaxation.
Express: $45 - 30 minutes
Need a thorough deep cleaning? This express treatment focuses on extractions.
Prescriptive: $110 - 60 minutes
Customized to treat specific concerns using an advanced treatment mask.
Massage
We offer a variety of modalities and can customize your treatment based on your needs and preferences.
Traditional customized table top massage. - Based on your specific needs.
60 minutes - $85
90 minutes - $125
120 minutes - $170
Focus - Treat a localized area or injury.
30 minutes - $45
Stone - Hot and cold stones are incorporated to increase flushing and healing.
60 minutes - $90
90 minutes - $130
120 minutes - $180

Thai - Wear comfortable yoga clothing for shiatsu /yoga fusion. Perfect for those that need to increase range of motion and flexibility.
60 minutes - $85
90 minutes - $125
120 minutes - $170

Raindrop Therapy - Boost your immune system utilizing therapeutic grade essential oils along the spine. Deep detoxification and cleansing takes place during a relaxing massage.
60 minutes - $110
Body Treatments
AHA Body Peel: $125 - 60 minutes
Full body Alpha Hydroxy peel to address post acne scaring, pigmentation and uneven texture.
Body Scrub: $45 - 30 minutes
Polish away dry dead skin and finish with intense hydration.
Self Heating Seaweed Wrap: $25
Can be added to any body or face treatment. A warm poultice of bubbling seaweed rich in minerals to reduce muscle pain on localized areas. Very healing and relaxing!
Waxing
Back/Chest: $40
Bikini: $40

Brazilian: $55

Brow and lip: $30

Brow or lip: $18

Full Leg: $65

Lower/upper leg: $40

» 612.730.9073 » jaynen@bodyworksstudiomn.com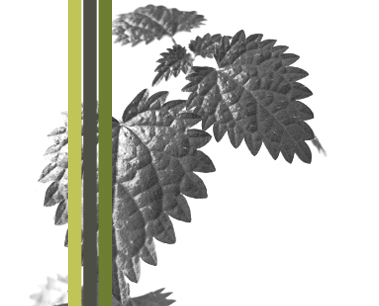 Education
Professional Education
Confederation of International Beauty Therapy and Cosmetology Diploma -
Aesthetician/Electrolysist, 1990
International Therapy Examination Council -
Physiatrics Diploma, 1990
Aesthetician Diploma, 1990
Electrology Diploma, 1990
International Federation of Aromatherapists Diploma, 1990
International Academy of Neuromuscular Therapies, 1996
Interdesign Spa Consulting Group (ISCG) Spa Director Training
Thai Yoga Bodywork 2008

Advanced Training
Shiatsu
Myfascial release
Myofascial mobilization
Myofascial release osseous integration hip and pelvis
Fascial Manipulation – Luigi Stecco
Bruno Chikly lymphatic drainage
LaStone Hot Stone Massage
Active Isolated Stretching Aaron Mattes method
Traditional Thai Massage, Advanced Course - Pichest Boonhumme, Chiang Mai, Thailand
Thai Herbal Therapy, Massage & Rishi Yoga - Baan Hom Samunphrai, Chiang Mai, Thailand

Professional Affiliations
Member of Thai Healing Alliance International (THAI)
Member of Associated Bodywork & Massage Professionals (ABMP)
Member of Associated Skin Care Professional (ASCP)

» 612.730.9073 » jaynen@bodyworksstudiomn.com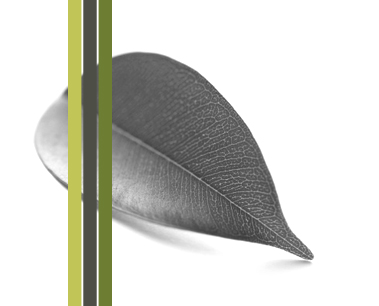 Techniques
Thai Massage
Wat Pho is Thailand's most famous monastery, dedicated to preserving the art of traditional Thai massage. Epigraphs detailing energy lines in the body, which Thai massage addresses, are etched in stone here. Until very recently, classical Thai massage was transmitted from master to master within a temple environment as part of a spiritual discipline, although variations on the massage were practiced within Thai families as a healing folk art.
Thai massage is, in fact, one of the ancient healing arts of traditional Thai medicine (along with herbal medicine and spiritual meditation). It is a full-body massage, performed on a floor mat, with both parties in loose, comfortable clothes. It incorporates t'ai chi moves, rhythmic motion, palming and thumbing along energy lines (sen lines), gentle stretching and the conscious use of breath. The practitioner uses her hands, feet, arms and legs to guide the recipient into various yoga postures, while remaining focused on their own body-center. This combination of movements and focused awareness creates a slow, flowing "dance" around the recipient's body. The gentle opening and stretching of the body provided by the massage has improved the performance of athletes.
Neuromuscular Therapy
NMT offers recovery from acute and chronic pain syndromes utilizing specific massage therapy, flexibility stretching, and home care to eliminate the causes of most neuromuscular pain patterns. NMT enhances the function of joints, muscles and biomechanics (movement) and it releases endorphins, the body's own natural pain killers. It can be part of a comprehensive program, complementing all other health care modalities.
Active Isolated Stretching
The Active Isolated Stretching (AIS) Method of muscle lengthening and fascial release is a type of athletic stretching technique that provides effective, dynamic, facilitated stretching of major muscle groups, but more importantly AIS provides functional and physiological restoration of superficial and deep fascial plane.
Available services:
European facials
Hair removal
Body treatments
Massage and assisted stretching
» 612.730.9073 » jaynen@bodyworksstudiomn.com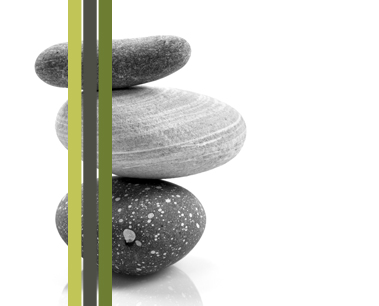 Make Appointment/Our Location
Click here to make an appointment.
Find us inside Pellicano Endurance Coaching